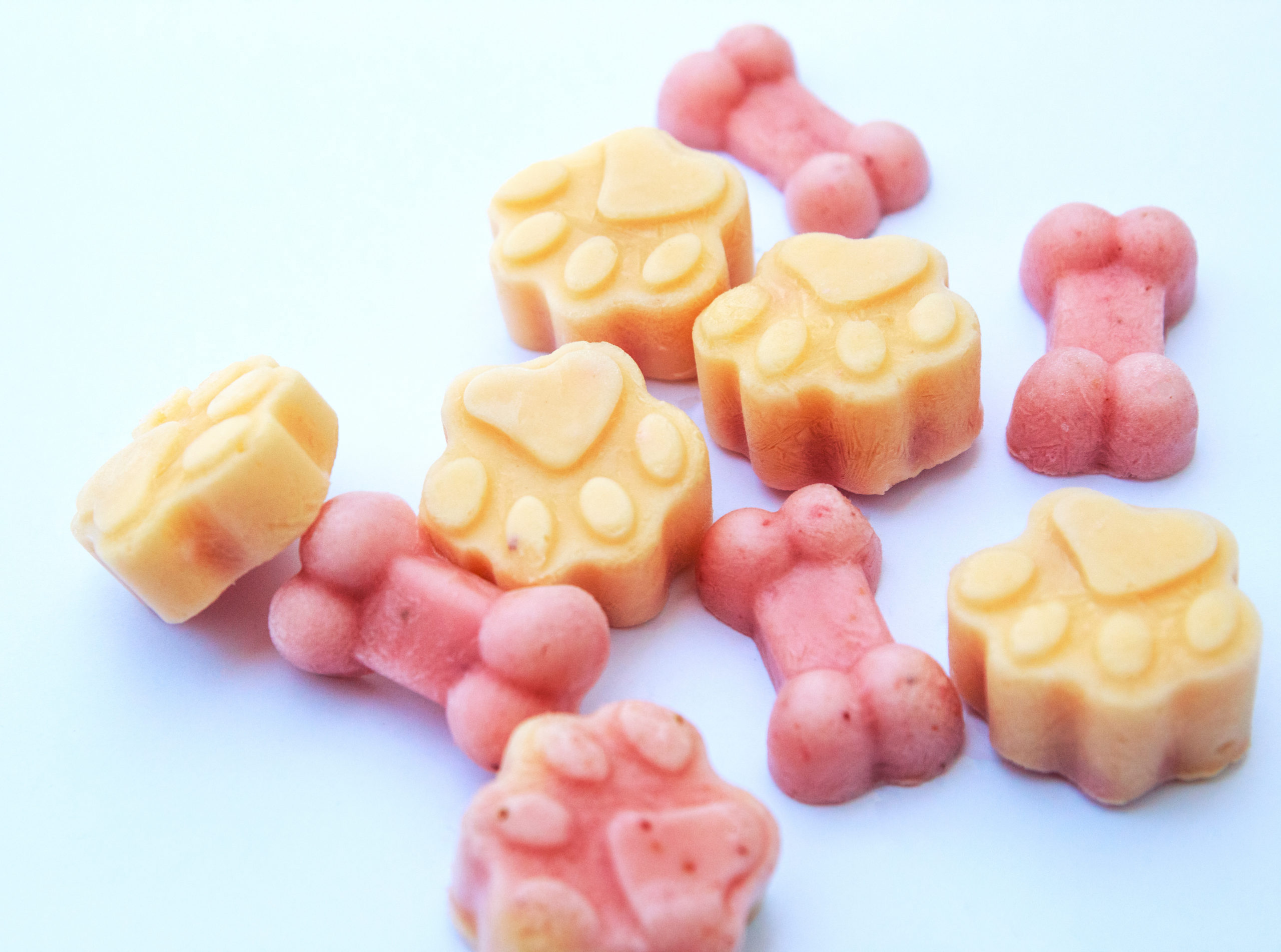 Many of the problems that your pet may experience are the direct result of the food they are eating. At
Hopewell Animal Hospital
we regularly see pets with respiratory problems, GI disturbances (diarrhea, constipation, inflammatory bowel), anxiety, lack of stamina, inflammatory or skin conditions, chronic conditions or pets who do not easily medicate or do "bodywork" (acupuncture or massage). For those pets, we have found they respond remarkably well to 
TCVM (Traditional Chinese Veterinary Medicine) food therapy
. By utilizing our knowledge of food ingredients and their impact on health,
Dr. Buchanan
works closely with you create a personalized diet specific to the needs of your individual pet that will encourage their maximum health.
With those healing principles in mind, for
#recipetuesday
once a month we present to you a recipe to provide your dog or cat some easy, delicious food and treats!
---
Nothing beats the summer heat like a tasty frozen treat! This summer, give your dog a safe, refreshing, healthy and tasty treat – Frozen PB&J Treats! Peanut butter and jam is a classic flavor combination that's safe for both humans and dogs to enjoy when you use a natural peanut butter (please be careful not to use peanut butter that contains xylitol as this is dangerous for dogs), and it's quick and easy to prepare!
Ingredients:
Strawberries (1 cup fresh or frozen)
Water (¼ cup)
natural xylitol-free peanut butter
Ice Cube tray
How to prepare treats:
Wash strawberries thoroughly and cut off tops & stems
Add strawberries and water to a blender and blend until smooth
Pour the liquid into your ice cube trays, about ¾ full each
Add peanut butter into each slot (roughly a teaspoon each)
Place tray into the freezer until frozen
Enjoy!
If you enjoy these treats this summer, be sure to follow & tag us in your instagram photos, we love seeing those happy puppers!
---
Sign up for our newsletter to receive move great recipes like this delivered right into your email box every month. Do you have a recipe you think we should try? Let us know and we'll share the best ones!