We've come a long way from this…
Please view our new Reception Area in the virtual tour below.
Please view our new Laboratory and Pharmacy Area in the virtual tour below.
Our office is AAHA Certified!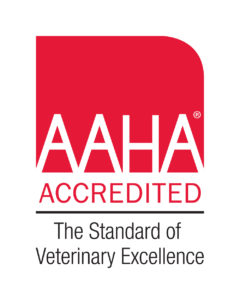 Hopewell Animal Hospital is proud to announce that we have become Certified by the American Animal Hospital Association (AAHA).  Unlike our human counterparts, veterinary hospitals do not have to be certified.  The AAHA certification is extended to about 12% of the the veterinary hospitals nationwide, currently that is only 4000 hospitals.  We have been preparing for this evaluation for 1 year.  This certification ensures that we have looked at every aspect of our practice from anesthesia and pain management to record keeping and client communication, there are currently 940 standards to which we adhere.  A summary of those guidelines can be found here.
AAHA certification is just one of the ways we are trying to improve the care that we provide to you and your pets.  We are very proud of our staff who have helped us prepare for this certification, and who went through and continue to go through staff improvement to try to provide you and your pets with the best possible experience.
One of the immediate benefits that our clients can take advantage of is a discount on pet insurance.  AAHA member veterinary hospital clients can get a discount on pet insurance through PetPlan insurance.  As with any insurance please examine the plan carefully.
Our office is ADA Certified!
We are proud to announce that our new hospital is ada compliant and is designed to function more easily for people with physical challenges. Take a virtual tour of our facility or look at our accessibility photos below.  As always, if you need assistance bringing your pet into the office, please call from the parking lot and someone will be happy to come out and assist you.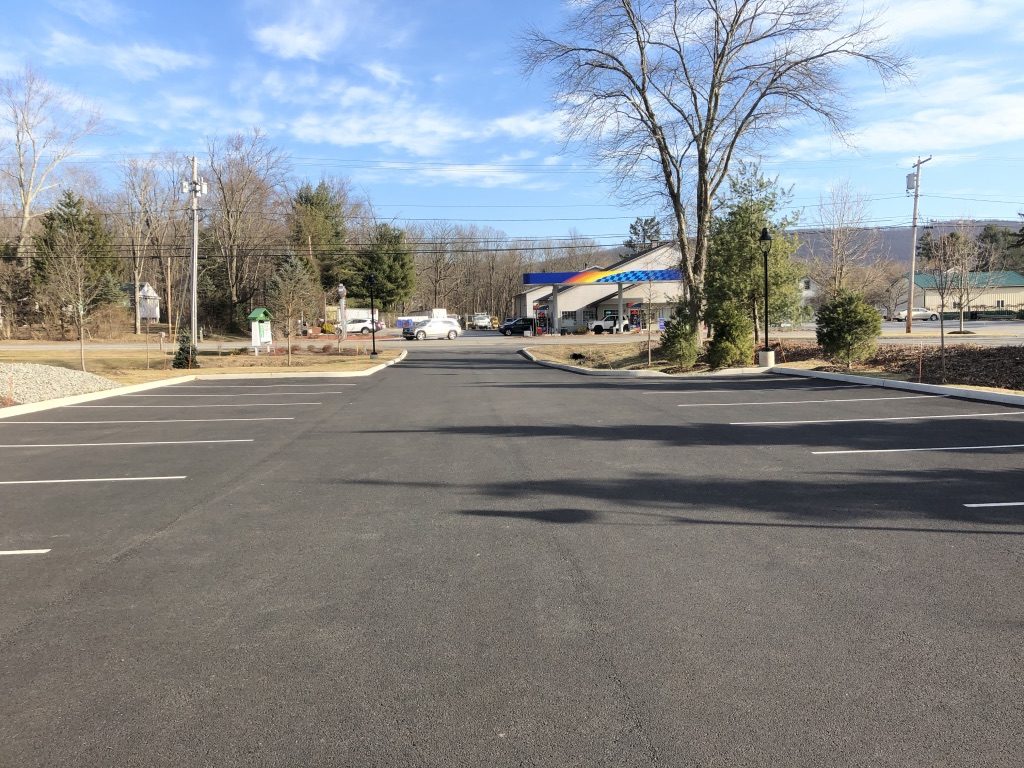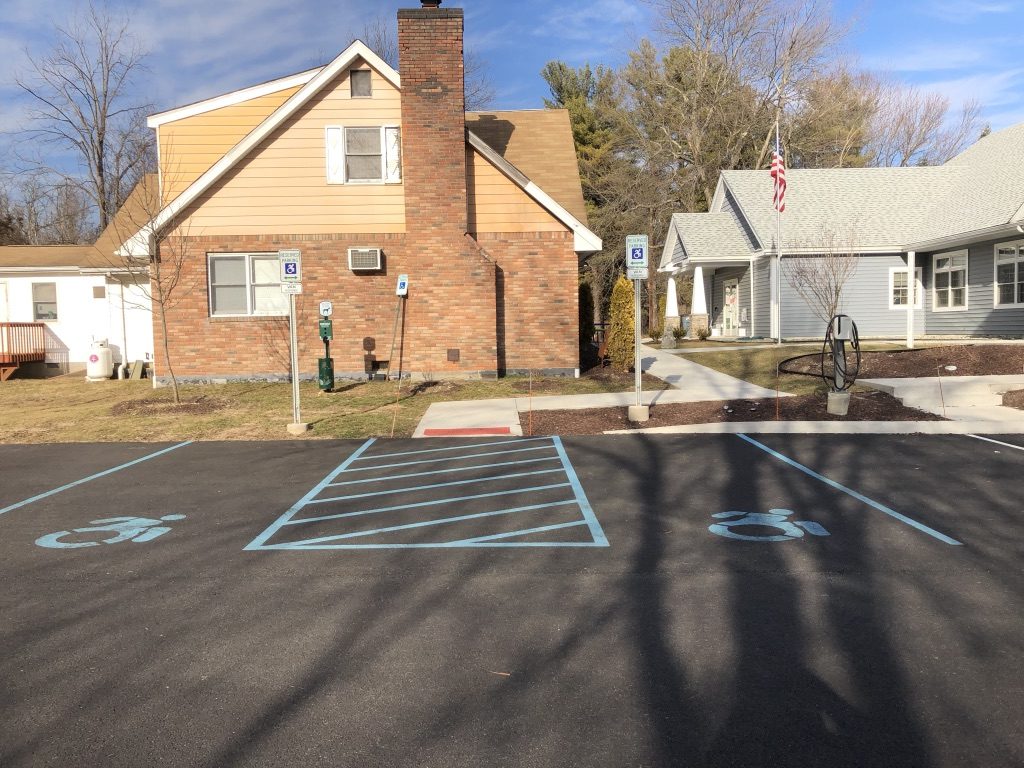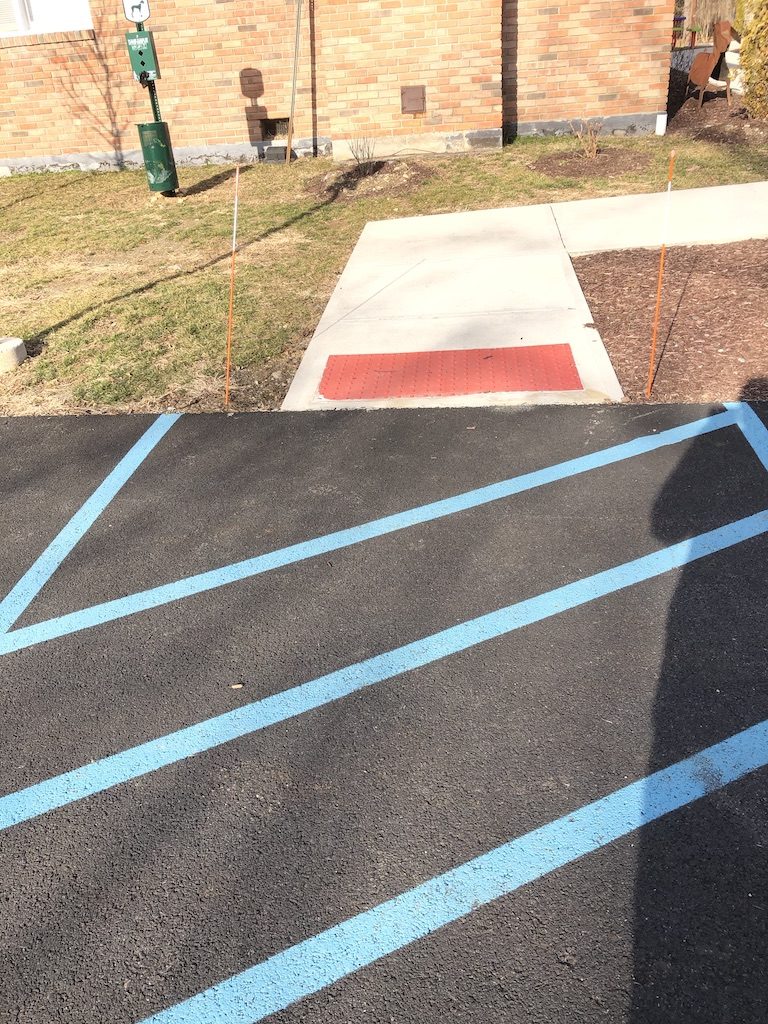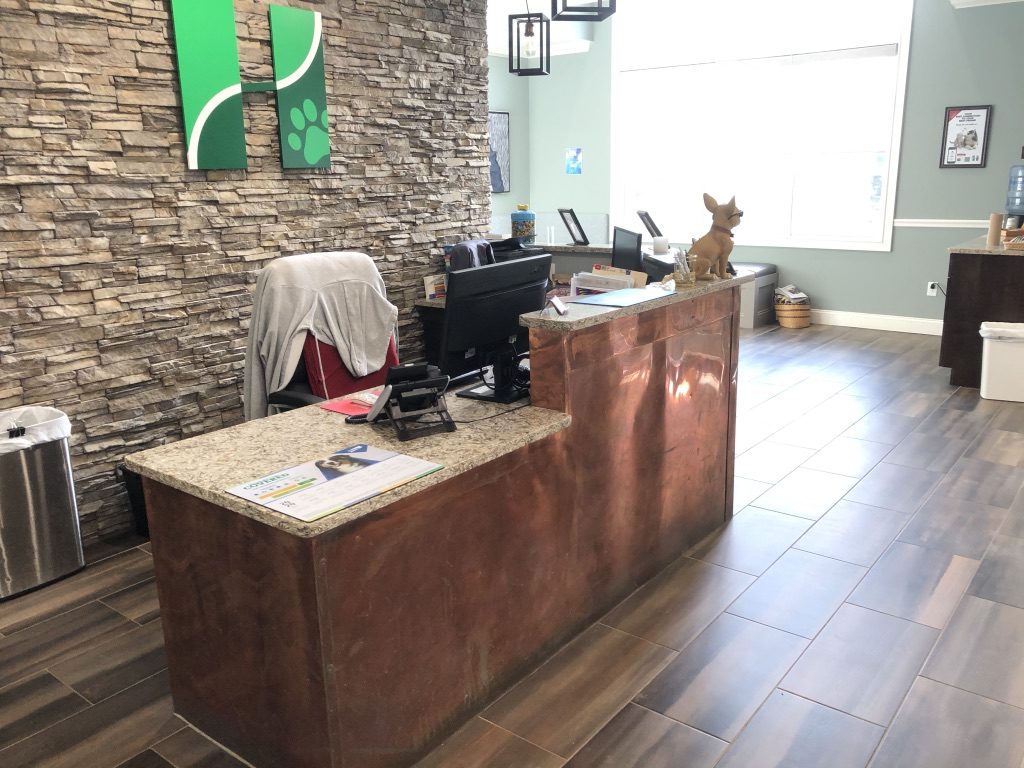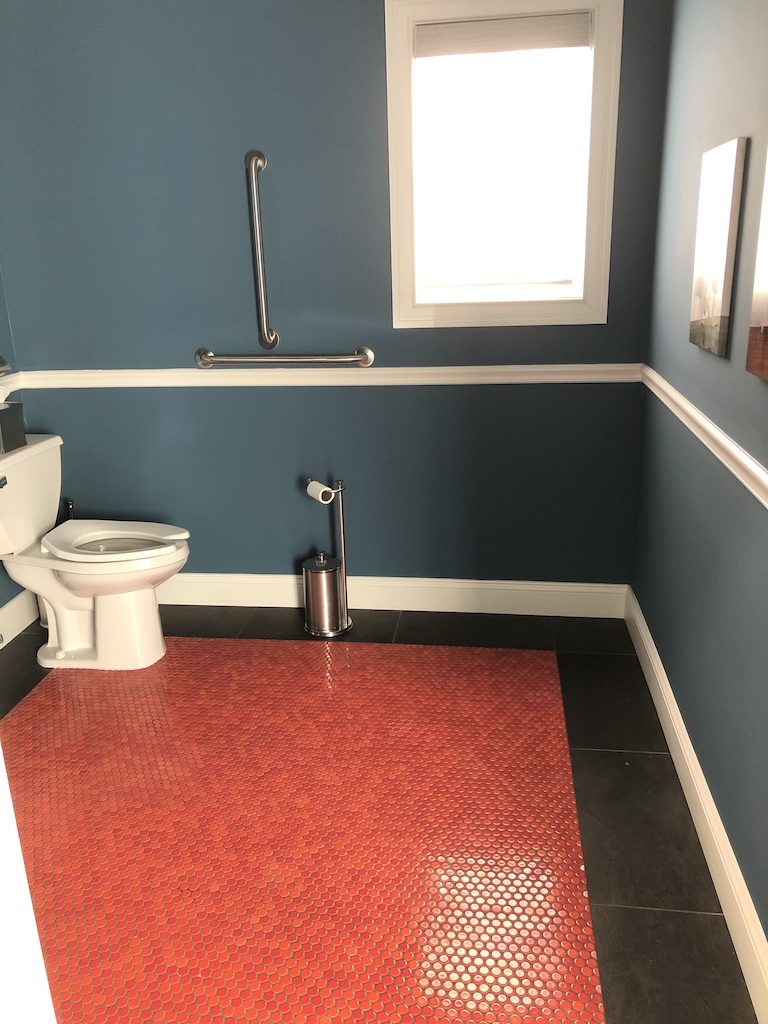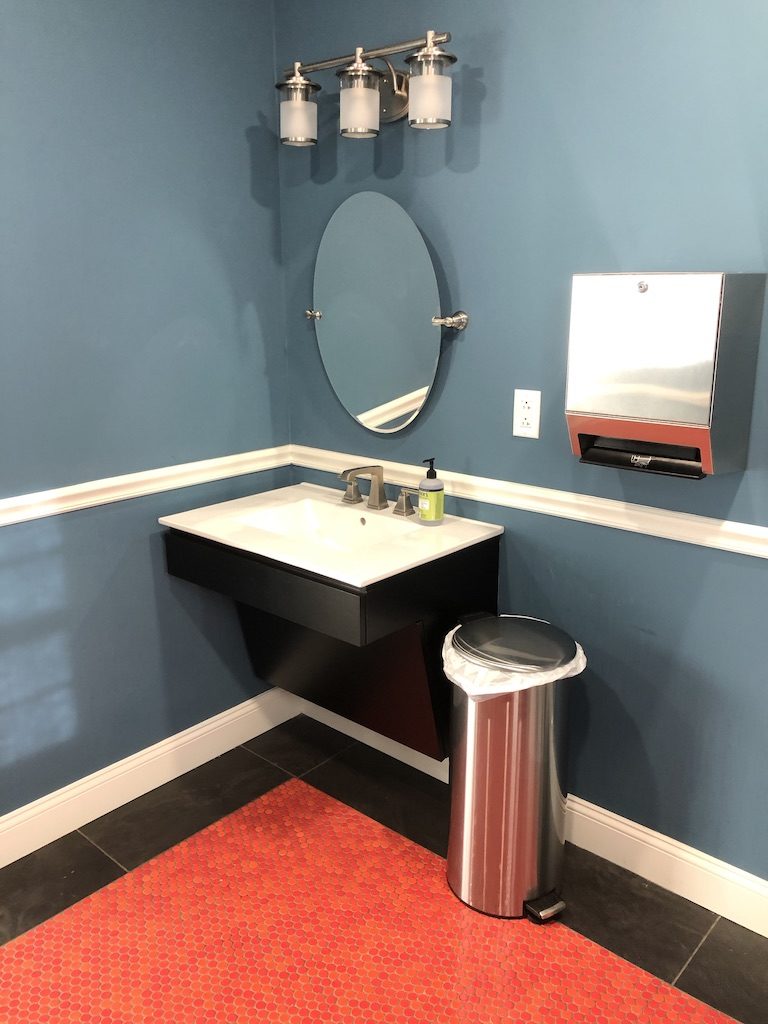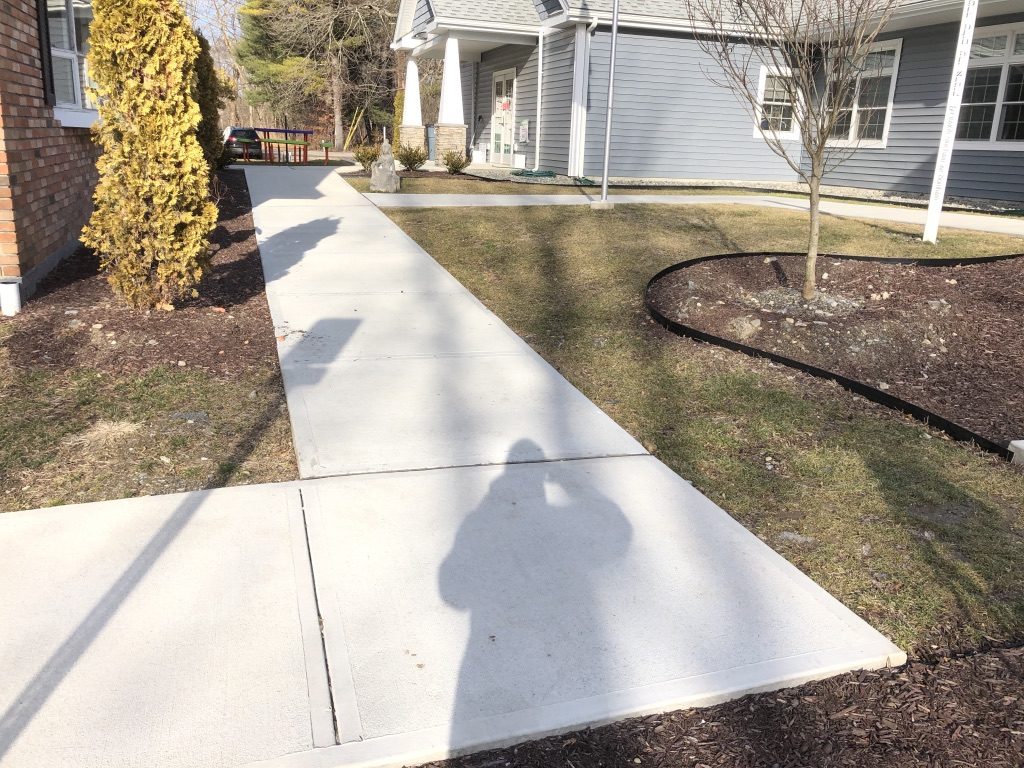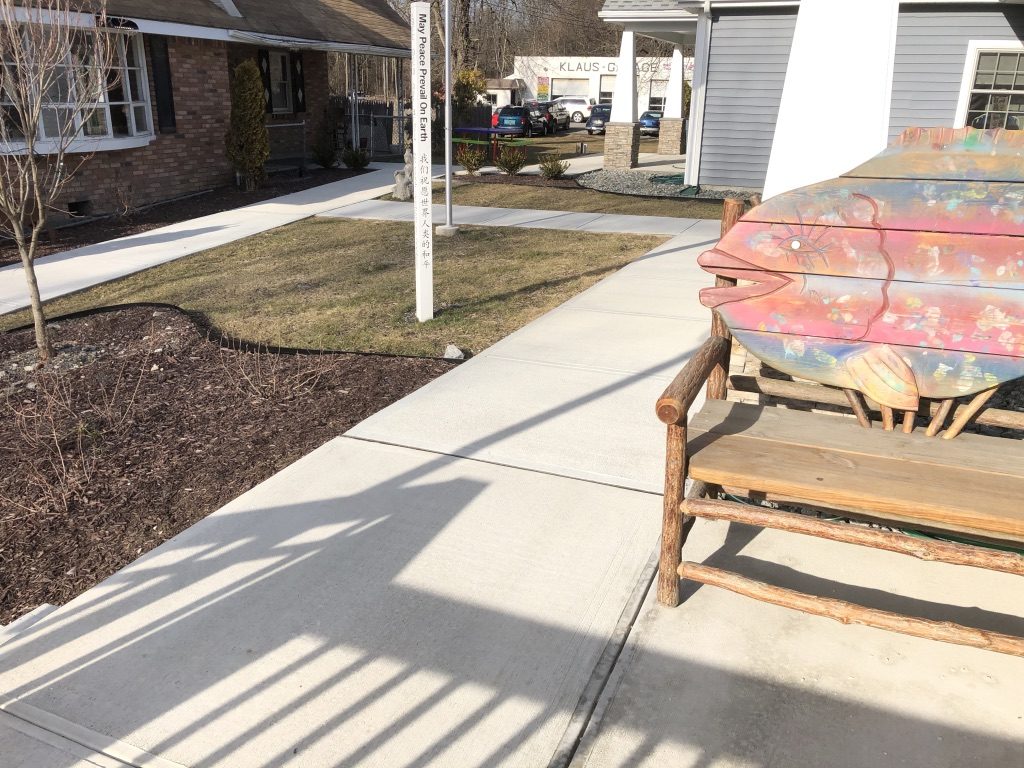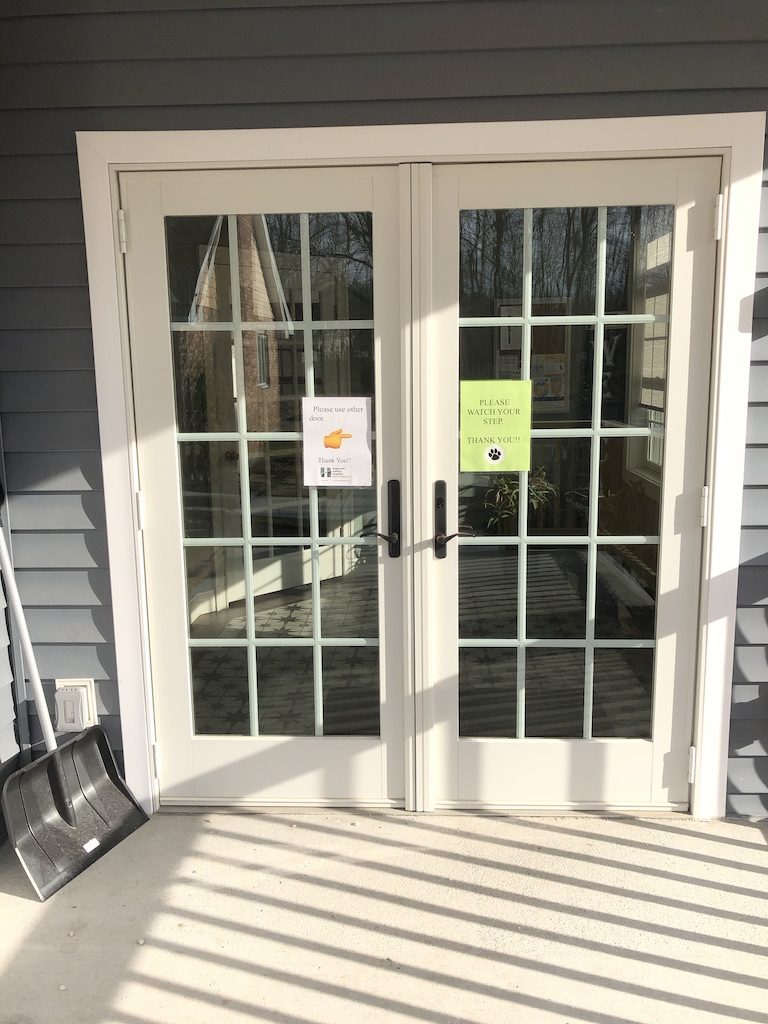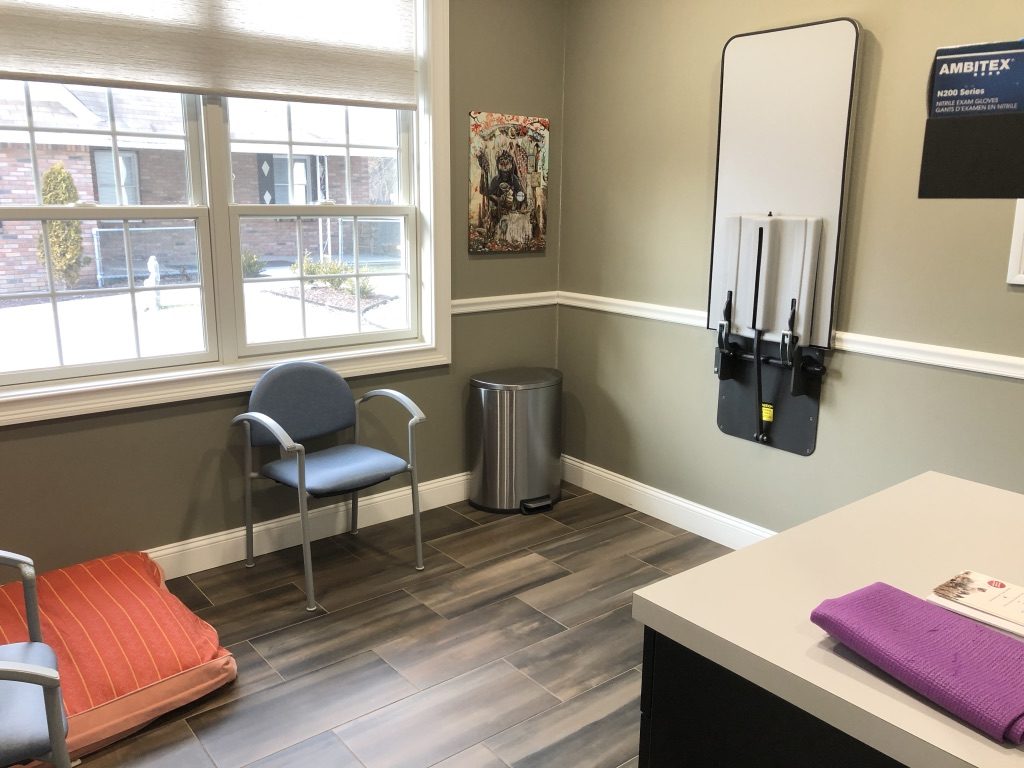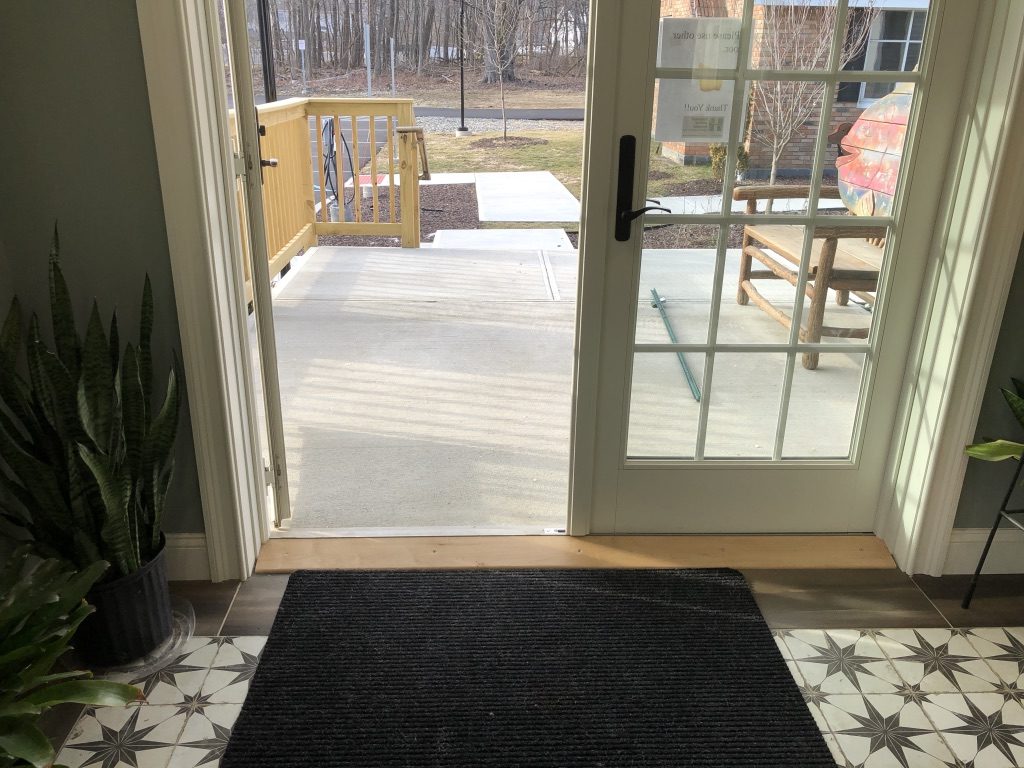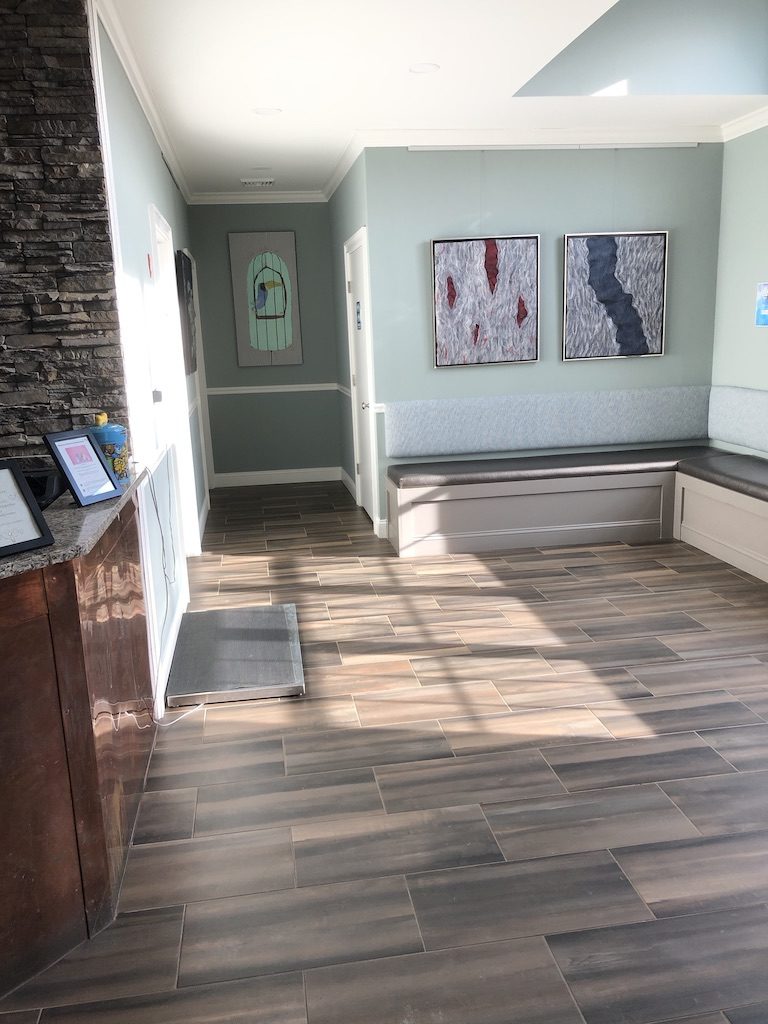 We have two parking spots designed for vans and a curb cut to allow access to the ramp to bring you to our wide entrance. Our entrance features ramps to facilitate wheelchair and scooter access, Our waiting area is very spacious and allows for easy maneuvering and the check out area features a lower desk for ease of use. Our restroom is ada complaint with lots of room for wheelchairs. We offer several different size examination rooms to allow for assistance devices.
Our office is AAFP Gold Certified!

Hopewell Animal Hospital is proud to have obtained Gold Status from American Association of Feline Practitioners (AAFP) as a Feline Friendly Practice. To obtain this status our entire team has to ensure that we always take "cat" concerns into every aspect of our practice. We have provided separate feline only examination rooms, waiting areas and wards, and have specialized equipment to make our feline friends a little more comfortable and a little less stressed during the visit.
We have appointed Vanessa, as our cat advocate.  Her role is to ensure that the staff is properly trained in feline care and comfort and set up educational programs focused on cats.  In addition, if you have any specific feline questions, contact Vanessa and she will be available to speak with you and make any appointments.
Feel free to check this spot on our site often as we will be adding some great cat resources!!