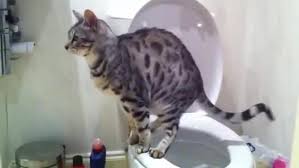 Your pet can harbor a crap ton of parasites (get that pun?).  The One Health Initiative, a collaboration of medical and veterinary specialists, recommends that your pet be tested and treated if needed for any parasites.  Some of these parasites can be zoonotic, that means people can acquire them from their pets.
We have found and successfully treated many different parasites by examining the lowly, simple poop sample.  In the past we have diagnosed hookworms, roundworms, giardia, lung worms, whipworms, sarcoptic mange, tapeworms, highly resistant forms of tapeworm and hookworm, coccidia and even a bladder worm.
We are always vigilant about parasites and their ability to infect people, that is why we are always asking people to bring in a stool sample during their annual visit.
And now we are happy to announce our Stamp out Parasite Program.  During the month of March when you bring in a fecal sample we will give you a loyalty stamp to make it a little less stinky to bring in the poop.
Remember, there can be infectious material in that sample, please take precautions when you clean up after your pet, wear gloves and wash your hands.
We are looking forward to seeing you and your pets poop this month!!
---
For more information about parasite,  look at our links to some great stuff