Art from Our Own Backyard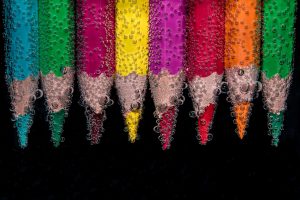 When we were planning our new building, we really thought that we would love to give back to our community.  We enjoy art, but neither of us is an artist, so we thought that we could share our wall space with local artists.  By displaying local works, we can help people support the arts at home.  Our hope is to provide some things you might not otherwise see.  We have installed some permanent art hanging systems and will be featuring artists from time to time.  If you are interested in having an opening in our office please contact Dr. Buchanan or Dr. Scheck
Current Show
Wendy Alvarez
I believe that creating Art is a transcendent experience, driven by imagination, intuition and the excitement of discovery. It's a joyful adventure filled with wonder and delight!  There are two overarching fascinations that are present in my work.  The first is Nature. It enthralls and inspires me. I am fascinated by the changing colors, complex details, infinite variety and sheer wonder of the natural world. I never tire of observing and interpreting the beauty around me.  The second is the use of Patterns – in particular, those used by diverse cultures throughout history. I think of these designs as a dynamic, universal language weaving throughout time, connecting us all to one another and allowing me to continue this age-old story.  I have been greatly influenced by the philosophy and work of Navajo and Apache artists with whom I spent the summer of 1996. They showed me the many profound ways in which Art can be informed by Nature and Belief. This transformative experience forever changed my creative process and I now always strive to celebrate the essential spirit of the Natural World in my work.
Twenty percent of all sales from this show will be donated to Happy Life Animal Rescue.
Previous Shows
Marilyn Dahle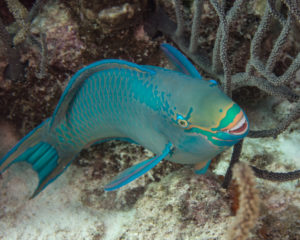 Career and family has had Marilyn Dahle travel throughout the world. Wherever she was, she searched out museums and galleries. Marilyn's interest in photography started as a middle-aged adult in order to record what she saw underwater on dive trips including the Cayman Islands, St. Martin, Roatan, Utila, Bonaire, Mexico, Baja California, Cocos Islands, Fiji and Indonesia (Komodo, Raja Ampat, Triton Bay, Wakatobi). This interest has continued to expand. Marilyn now photographs in her neighborhood in Poughkeepsie, Peach Hill (a 159-acre local public park) and other wonders that she finds interesting.
Bill Prickett
bprickett@mac.com
instagram.com/wtprickett
347-576-5116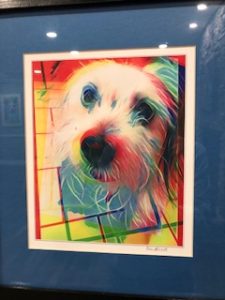 Yours truly loves all things photography and video! I focus on relationships between color, time, motion and story and regard my work as interactions and intersections.
One day, during 2nd grade I noticed the color comics were printed out of register by mistake.  I made the realization about how the primary colors was supposed to overlap and blend together properly to make an image, but didn't.  This became the start of a lifelong fascination with color and photography.
Over the course of the last few decade's technologies, my work has addressed it's surroundings both physical and non physical… always considering what gets put on social media is as important as what is put on a wall. What goes into a frame is as important as what goes into a framework.
Currently, much of my focus has revolved around shooting with the iPhone and manipulating with iPhone-iPad-desktop devices always keeping inkjet printing and framing in mind.
I balance my time residing in Brooklyn and living in Pawling NY
We were  pleased to present the work of Pam Krimsky starting on Satuday Sept 14th.
Pam is an artist, a teacher and an activist. Growing up in Brooklyn, she adored the Brooklyn Botanical Gardens, and cherished time spent outside the City.  After college, (Queens College, 1978, BA, in Studio Art and Queens College, MFA, 1982, Painting), the Hudson Valley became her home.   Pam lived, taught and painted in Iran between 1991 and 2007, choosing to return to live in the Hudson Valley.  Although she came for the gorgeous landscape, the most strongly sustained subject matter in her work is painting figures from imagination.   It is through directly observing Nature painting outdoors that she returned to painting from imagination with more insight and refreshed.    She is  a member of Arts Mid-Hudson, The Tivoli Artists Gallery, Art Society of Kingston, RoCa and The Barrett Art Center.
Our previous  artist was Karen Madden, Karen does some awesome work with fabric.
Karen Madden
Rock and A Soft Place Studio
rockandasoftplace.com
845.206.3297
Karen Madden is a self-taught, multi-media artist, working with fiber, particularly felting wool and most recently metal sculpting. Her love of working with her hands explains her interest in two disparate mediums. Each medium challenges her creativity as she learns to work with different materials.
Her body of fiber medium work ranges from large free-flowing pieces to more structured, framed pieces. Her inspiration comes from what her eye sees and her mind interrupts while traveling the world. The body of work on display at Hopewell Animal Hospital is from her "Of The Earth" series with many pieces inspired from her exploration of Iceland a few years ago.
Notably, Karen has been involved with several Hudson Valley art galleries and most recently chaired the ArtEast Open Studio Tour. Her award winning work has been shown nationally in museums and galleries.
Karen lives with her husband, Bob Madden in Pouqhquag, NY and you will find their studio: Rock and A Soft Place
To see more of Karen's work, visit www/rockandasoftplace.com